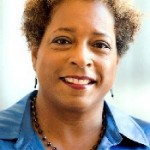 On November 30, 2011, Dr. Deborah Gray White, Board of Governors Professor of History at Rutgers University will deliver the third annual Gloria Harper Dickinson Memorial lecture entitled, "The Personal is Political But Not Entertainment: A Non-Fiction Look at "The Help."
White will speak at 4 pm in the Mayo Concert hall at The College of New Jersey.
White's books include "Ar'nt I a Woman? Female Slaves in the Plantation South", and "Too Heavy a Load: Black Women in Defense of Themselves, 1894 -1994."
White is also member of the Association of Black Women Historians (ABWH), which issued an open statement in the summer of 201i criticizing the depiction of black domestic workers in the popular book and film, The Help. Dr. White's talk will engage members of the TCNJ community in a discussion on the realities of African American women and their history of domestic labor and its Hollywood portrayal. It will allow students an opportunity to critically think about race, stereotypes and labor in US history, popular culture and media.
The Gloria Harper Dickinson Memorial lecture was established in 2009 as a tribute to the life and work of Dr. Gloria Harper Dickinson, past chair and professor of African American Studies at The College of New Jersey, former president of the Association for the Study of African American Life and History (ASALH). This event is co-sponsored by the Department of African American Studies, the Department of Women and Gender Studies, TCNJ Office of Academic Affairs, the Dean of the School of Humanities and Social Sciences, and the TCNJ Black Student Union.